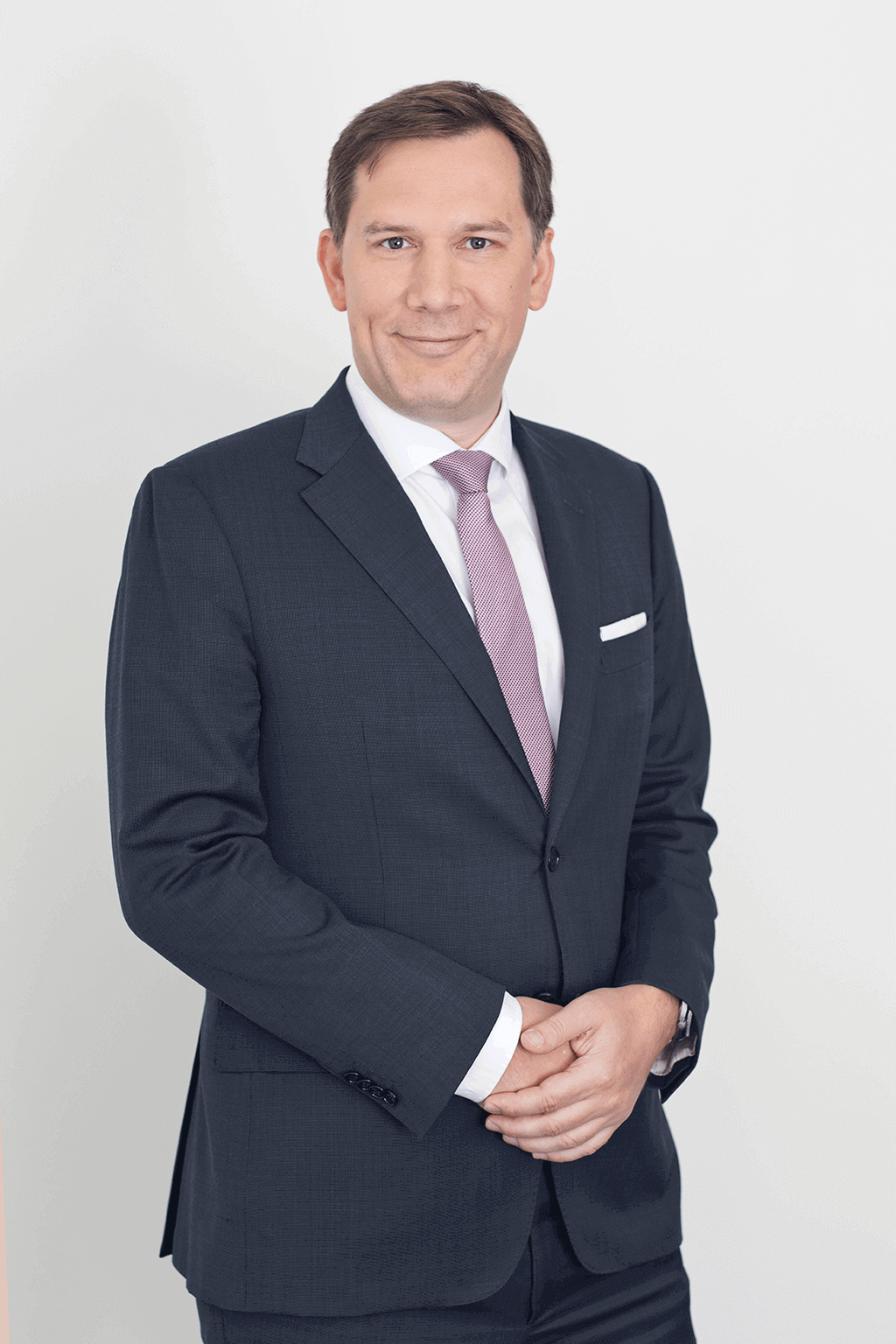 Christian Mayer is founding partner of Schima Mayer Starlinger attorneys-at-law. He advises and represents national and international companies on issues of Austrian and international antitrust and competition law as well as merger control. He also focuses on compliance and dispute resolution. He has particularly strong industry knowledge and experience in energy, raw materials, tourism and leisure industries, media, transportation and automotive sectors. In international rankings Christian Mayer is regularly named among Austria's leading antitrust law experts.
After his legal education at the University of Vienna, he began his career as an associate at a well-known Austrian business law firm. From 2006 to 2009, Christian Mayer worked as a university assistant at the Institute for European and International Business Law of the University of St. Gallen HSG (Chair of Prof. Carl Baudenbacher). After returning to Austria, he worked as an associate and lawyer with Dorda Brugger Jordis attorneys-at-law and, from 2013 to 2015, headed the antitrust law team at Fiebinger Polak Leon attorneys-at-law before founding the firm Starlinger Mayer together with Thomas Starlinger. Christian Mayer is a lecturer in antitrust and energy law at the Executive M.B.L.-HSG in Austin, Texas, and chairman of the competition law module in Brussels. From 2011 to 2018 he also held a lectureship at the University of St. Gallen HSG (European Competition Law).
Testimonials
'The team's pragmatic and goal-oriented approach makes it the go-to firm in competition law in Vienna.'
'Christian Mayer and his team are very responsive, efficient, and provide excellent legal advice.' 
'Christian Mayer clearly stands out. He is a very likeable, charming individual. He knows what he is talking about, he does not digress in his advice into irrelevant or only theoretically/hypothetically relevant matters.'
'Christian Mayer's expertise in competition and antitrust law is excellent.'
'Christian Mayer is devoted to go the extra mile; exceptional knowledge and experience in all aspects of competition law.'
Christian Mayer advises on merger notification, state aid and contentious distribution law issues. One appreciative client remarks: "He is a problem solver: he listens carefully, provides a solution and that is a gift. He is a very good networker and is able to negotiate impeccably with anyone to achieve the best results."
Legal studies at University of Vienna (Master of Law / Mag. iur.)
Bar association Vienna
IBA
Study association antitrust law
Next Generation Partner (Legal500 2020: EU and Competition)
Chambers: Band 3, Competition/European Law Austria, Edition 2019
Up and Coming (Chambers Europe 2014/2015: Austria, Competition/EU)
Next Generation Lawyer (Legal500 2018: EU and Competition)
Band 3 (Chambers Europe 2018, Austria, Competition/EU)
Getting the Deal Through – Dominance 2021 – Austria
Christian Mayer, Moritz Am Ende and Elisabeth Wielinger; Publisher: Tom Barnes; Law Business Research Ltd., London 2021.
Christian Mayer in "Booking.basic: Es geht um die Preishoheit", ÖGZ, 24.4.2019, https://www.gast.at/gast/es-geht-um-die-preishoheit-180823
Cartels: Austria (2nd Edition)
Christian Mayer and Annika Wanderer, Global Legal Insights – Cartels, 2nd edition.
Country Overview: Austria 2014
Chambers Global 2014.
Die Kartell- und Wettbewerbsgesetznovelle
Christian Mayer und Iris Hammerschmid, Wirtschaftsblatt, 2013.
Kronzeugen in Kartellverfahren: Erleichterter Aktenzugang für private Schadenersatzkläger?
Christian Mayer und Stephan Polster, compliance-praxis.at, 2011.
Kronzeugen müssen Schadenersatzklagen fürchten
Christian Mayer und Stephan Polster, Der Standard, 2011.
Brüssel verfolgt Entflechtung durch Kartellverfahren
Christian Mayer und Stephan Polster, Der Standard, 2010.
On the site of liberalization: German exemption from third party access for on-site electricity networks is incompatible with Community law
European Law Reporter (ELR) 7/2008, 251-258.
The Art of Fining II: In Immunity They Trusted
European Law Reporter (ELR) 2/2009, 34-38.
Stopover in the battle for the Irish skies: Scope of applicability and duration of interim measures in merger control
European Law Reporter (ELR) 4/2008, 117-126.
The Art of Fining: Penalties in EC competition law between personal responsibility and economic continuity
European Law Reporter (ELR) 2/2008, 38-46.
Europäische und internationale Wettbewerbspolitik: Einen Schritt voraus – Tagungsbericht des XIV. St.Galler Internationalen Kartellrechtsforums
EuZW 2007, 503; WuW 2007, 889; ÖbL 9/2007, 238.
Keine Bonusmeilen für Reisevermittler – eine Bruchlandung für den "more economic approach"?
European Law Reporter (ELR) 6/2007, 211-216.
European and International Competition Law and Policy: Staying Ahead
European Law Reporter (ELR) 5/2007, 190-193; sic! Zeitschrift für Immaterialgüter-, Informations- und Wettbewerbsrecht, 7+8/2007, 596.
Zwischen Innovation und Preisvorteil: Die Beschränkung des Parallelhandels mit Arzneimitteln ist nicht zwingend zulässig, oder etwa doch?
European Law Reporter (ELR) 1/2007, 12-20.